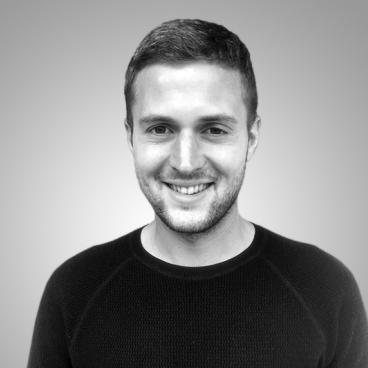 Gregory Fuchs
MSc (Marine Environmental Management)
Team

Topics
Gregory Fuchs, a marine biologist and researcher at Ecologic Institute, specializes in biodiversity and ecosystem-based governance. His work focuses on managing human impacts on biodiversity to improve its conservation, restoration and ultimately resilience through sustainable, well-informed practices bridging science, policy, and society. He works in English and German.
In his role at the Ecologic Institute, Gregory is engaged in a variety of projects and operates at critical nexuses that balance human, natural and climate benefits. In the Marine SABRES project, Gregory Fuchs is pivotal in applying social-ecological systems thinking and ecosystem-based management to devise targeted solutions for reversing marine biodiversity decline, fostering societal change on sustainability issues, and refining governance measures and targets. His specific responsibilities encompass conducting economic assessments of biodiversity conservation and other development priorities, as well as evaluating innovative governance arrangements for sustainable marine management. Gregory Fuchs is also actively involved in the EU Mission for the Restoration of Oceans, Seas, and Waters, a strategic initiative aiming to conserve and restore marine and aquatic ecosystems across the EU. His primary responsibility is the design and operation of the European Blue Parks Community Support Service, with key objectives including the creation of a collaborative Blue Parks community, fostering networking and knowledge transfer among stakeholders, and monitoring the implementation of marine protected areas. He is also deeply involved in a project that investigates cross-sectoral support for sustainable climate adaptation and resilient ecosystems in the North- and Baltic Sea (MEER:STARK). Additionally, he is part of a comprehensive scoping study designed to greening the blue bioeconomy and transition to more sustainable fisheries and aquaculture within the EU, which incorporates aspects of circular economy principles and leverages economic policy instruments. He also contributes to a project that investigates sustainable aquaculture in a German context. He also provides Strategic Support for the UN Decade for Ecosystem Restoration and is involved in a nature-based solution project called "Nature's Integration in Cities' Hydrologies, Ecologies, and Societies" (NICHES), which focuses on mitigating threats to aquatic biodiversity.
His previous contributions to the field include his role as a key member of the project team tasked with implementing the EU Marine Strategy Framework Directive. He also played an important role in developing indicators for an Integrated German Marine Policy.
Prior to joining Ecologic Institute, Gregory Fuchs worked for the Deutsche Gesellschaft für Internationale Zusammenarbeit (GIZ) on a marine conservation project, giving policy advice to the German Ministry for Economic Cooperation and Development (BMZ). There he supported the facilitation of research partnerships with African countries via the MeerWissen initiative, as well as monitoring of policy processes (e.g. CBD Post-2020 Biodiversity Framework) and developed a portfolio analysis of GIZ projects using the IUCN Global Standard for Nature-based Solutions.
Gregory Fuchs studied Marine Environmental Management at the University of York (United Kingdom), focusing particularly on marine biodiversity conservation, coastal and fisheries management and marine protected areas. After having collected field data in the US Pacific Northwest, he wrote his diploma thesis on how a dam breach scenario would affect an endangered orca population's salmon food supply.
Contact Gregory Fuchs by Email