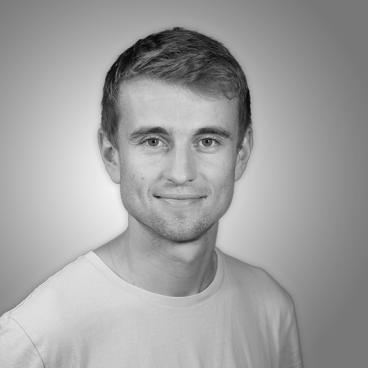 Jonathan Gardiner
MSc (Carbon Management)

MA Hons (Economics)
Team

Topics
Jonathan Gardiner works as a Researcher at the Ecologic Institute. His main research interests include carbon pricing and regulatory instruments used in climate policy. He is also interested in energy transitions, green finance and environmental valuation. Jonathan Gardiner is a native speaker of English, has advanced knowledge of Spanish, and basic knowledge of German and French.
In his work at the Ecologic Institute, Jonathan Gardiner researches the design and effectiveness of policy pathways for climate neutrality, with a focus on the role of carbon pricing. He is a researcher and project manager in "Transformative Policies for a Climate-Neutral European Union (4I-TRACTION)", where he has investigated international best-practices of climate policies, and carried out a quantitative analysis on how public procurement can be used strategically for achieving climate neutrality in the EU. Jonathan Gardiner was involved in the World Bank "State and Trends of Carbon Pricing Report 2023" where he analysed large volumes of empirical data to distil key trends in carbon pricing across 2022. Jonathan was also involved in the project "G7 Climate Crossroads: State of Play" which provides an overview of emissions trajectories, climate policies and complementary policies in G7 countries. Jonathan Gardiner facilitates training and capacity building activities on emissions trading for the International Carbon Action Partnership (ICAP), which covers the design and implementation of emissions trading systems for participants in emerging economies and developing countries. In August 2022, Jonathan organised and assisted with moderation at the ICAP Summer School on Emissions Trading in Florence (Italy).
Prior to joining the Ecologic Institute, Jonathan Gardiner completed a master's in Carbon Management at the University of Edinburgh (United Kingdom), where his thesis researched the effectiveness of phase-out dates for high-carbon technologies. In addition, he holds an undergraduate degree in Economics, where he specialised in environmental economics and performed a travel-cost analysis of the Cairngorms National Park for his thesis. Jonathan Gardiner also spent a year studying at Universitat Pompeu Fabra in Barcelona (Spain) as part of the Erasmus Programme. During his time in Spain, he completed a Project Management internship at Welocalize.
Contact Jonathan Gardiner by Email