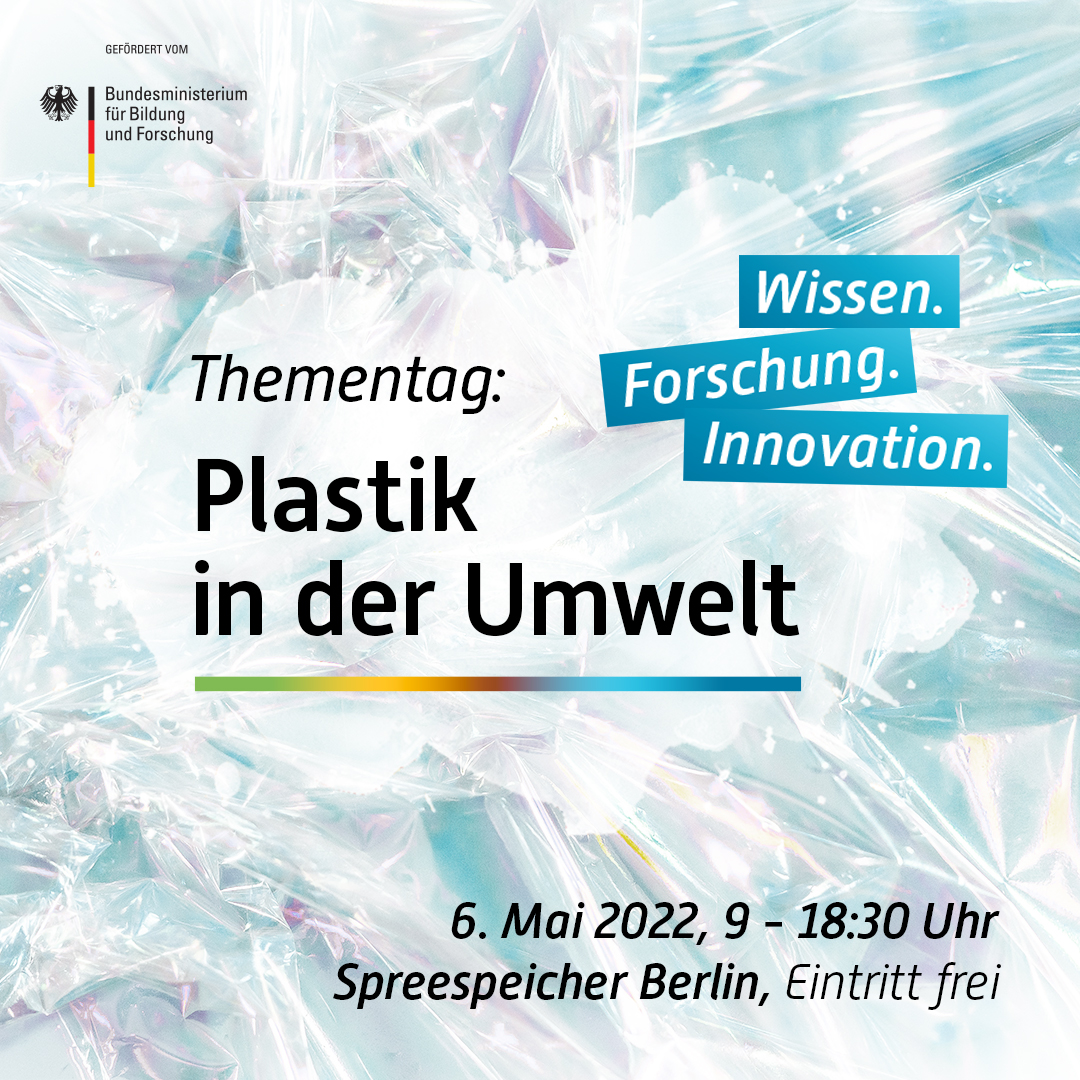 Theme Day: Plastic in the Environment
Knowledge.Research.Innovation.
Event

Date

Friday, 6 May 2022 | 9:00 AM-6:30 PM

Location

Berlin, Germany

Hashtags
Can microplastics get into the water, when I wash a fleece jacket made of polyester? How many climate-damaging greenhouse gases are emitted by the production of plastic? What is chemical recycling? Together with numerous researchers from all over Germany, we will get to the bottom of these and other questions at the Plastics in the Environment Theme Day.
The relevance of plastic pollution in the natural environment remains high, even in times of the Corona pandemic. For many people, water pollution (i.e. of oceans, rivers, lakes, and groundwater) and plastic in the environment are among the top environmental issues of concern.
The Federal Ministry of Education and Research of Germany launched the major research focus "Plastics in the Environment – Sources – Sinks – Solutions" in 2017 to fill critical knowledge gaps. Twenty different research projects with more than 100 participating institutions from science, industry and practice are dealing with very different aspects of the problem.
The findings of that research will be presented on 6 May 2022 at the Spreespeicher venue in Berlin. What influence does tyre abrasion have on the occurrence of microplastics in the environment? What role can we assign to consumer decisions in supermarkets? What responsibility should companies assume, and do we need new laws to regulate plastic in our society? Visitors can find out about these and other aspects of plastic in the environment at numerous interactive exhibition stands, and discuss them with the respective scientists.
A diverse artistic programme is set to entertain participants. In addition to a science slam, improvisation theatre and a poetry slam, children, young people and adults will have the opportunity to get involved in creative workshops and exciting hands-on activities. For example, we will take water samples from the Spree and analyze them directly on site. There will also be many small experiments to participate in.
The event will take place at Spreespeicher in Berlin on 6 May 2022 from 9 am to 6:30 pm. The event language is German. Participation is free of charge. More information is available on the event website.
The Theme Day Plastic in the Environment addresses everyone interested in the topic of plastic and its impact on the environment. The results of the research focus "Plastics in the Environment" have already been presented and discussed at a digital conference in April 2021 with 600 participating experts from the professional community. The presentation slides of the digital conference are accessible on the event page.
Contact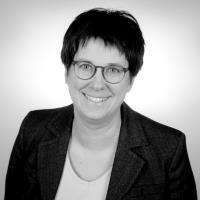 Doris Knoblauch
Coordinator Plastics
Coordinator Urban & Spatial Governance
Senior Fellow