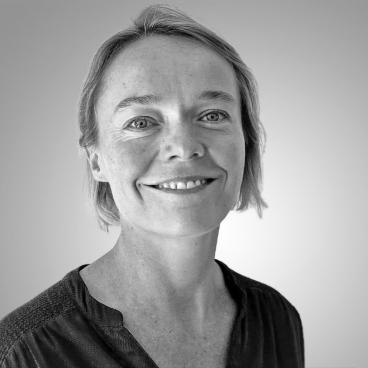 Susanne Langsdorf
MA (International Relations)

BA (Political Science, Public Law)
Coordinator Resource Conservation & Circular Economy

Senior Fellow
Team

Topics
Susanne Langsdorf coordinates the field of resource conservation and circular economy at Ecologic Institute. Her work focuses on the analysis of instruments, measures and strategies of German, European and international resource efficiency and circular economy policy. In addition, she has extensive experience engaging stakeholders in research processes, interviewing, moderation, project management and leadership. Susanne Langsdorf works in German, English and Spanish and has a good basic knowledge of Chinese.
At Ecologic Institute, Susanne Langsdorf is currently leading the projects Scientific Support of the Development of a Strategy for a Circular Economy in Germany (NKWS) and Scientific Accompanying Research on Current Discourses on Resource Conservation – National, European and International Level. In addition, as part of the project Resource Efficiency and Natural Resources in an International Context, she supports the work of the International Resource Panel and evaluates the latest research reports for the Federal Ministry for the Environment, Nature Conservation, Nuclear Safety and Consumer Protection.
In various projects, Susanne Langsdorf also worked in cooperation with modelers of different multi-regional input-output models in the field of forecasting resource use in different scenarios and on the effects of resource policy instruments. In SimRess – Models, Potentials and Long-Term Scenarios for Resource Efficiency, political packages of measures to increase resource efficiency were simulated and their effectiveness was examined. In the European research project DYNAMIX, policy approaches for decoupling resource consumption and economic growth in the EU were developed.
Susanne Langsdorf's research also focuses on urbanization and transition processes. Within Ecologic Institute, she led the project Transformation Towards Sustainable and Resilient Infrastructures (TRAFIS) and the European research project Post-Carbon Cities of Tomorrow (POCACITO).
Before joining Ecologic Institute, Susanne Langsdorf worked as a project manager for the Friedrich Ebert Foundation's Shanghai office and was responsible for the office's environmental and energy work.
For her Master's degree in International Relations, Susanne Langsdorf studied at Freie Universität Berlin, Humboldt-Universität zu Berlin, and the University of Potsdam (Germany), concentrating on energy and security policy with a regional focus on China. Her Bachelor's degree in political science and public law was obtained at the University of Rostock and the Universidad de Granada (Spain).
Contact Susanne Langsdorf by Email
Selected projects by Susanne Langsdorf
Selected publications by Susanne Langsdorf