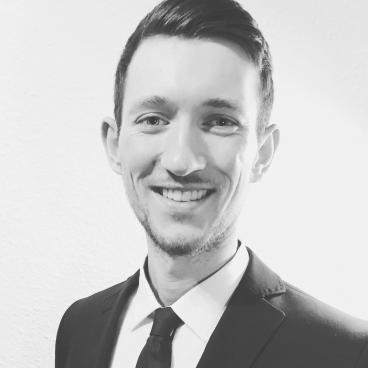 Karl Lehmann
BA (Business Administration; Event, Exhibition and Congress Management)
Events & Communications Manager
Team

Topics
Karl Lehmann works as Events & Communications Manager in the Events and Communications Team at Ecologic Institute. He focuses on the conceptual design and implementation of event and communication formats. He is a native German speaker, but he is also fluent in English and has basic knowledge of French.
As part of his work in the Events Team, Karl Lehmann is responsible for the preparation, implementation, and follow-up of national, European, and international conferences that address current environmental policy issues, such as conferences, workshops, study tours and webinars. He is particularly interested in designing tailor-made event formats to ensure the effective involvement of participants.
In addition to that, Karl Lehmann develops concepts for the external communication and dissemination of research projects at Ecologic Institute. He is responsible for the coordination of communication activities as well as their efficient, strategic and technical implementation. A particular focus of his work is the effective use of social media. Together with other colleagues he manages the social media accounts of Ecologic Institute and consults with colleagues in dealing with social media as a communication tool for their research projects.
Karl Lehmann completed a dual-study BA program in Business Administration with a focus on Event, Exhibition, and Conference Management at the University of Cooperative Education in Berlin in October 2014. During his studies, Karl placed special focus on integrating social media and events.
Contact Karl Lehmann by Email
Selected projects by Karl Lehmann
Selected publications by Karl Lehmann
Selected events by Karl Lehmann